I used to be a good blogger, and back then I loved to join The Lady Okie and Sunshine to The Square Inch in their monthly link up Runners Tell All. I have been slacking with the blogging (and therefor the Runners Tell All), but I figured it's not too late to join in for the last link up of the year.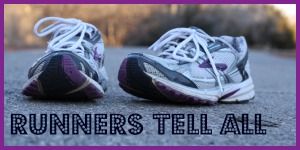 A reflection of 2014
I started this year with a hope of having more stability and more chances to chase my dreams, get a job, run races and travel. My year ended up nothing like I had wished for.. With challenges in shape of sudden death in the family, not feeling very happy where we live, struggles with finding a job and furthermore immigration stuff I admit that I have struggled some. However as I sit here and write this I also feel like through these struggles I have won something. Some more strength and knowledge about myself and most importantly, I have been REALLY thankful for my running being around though all of this. I may not have raced, but I have kept on keeping on with my running and I have been running with a lot of heart – sometimes with smiles on my face, other times with tears falling down my cheeks. That's life, and I'm ok with it. (I still wish I could turn back the time and go see my uncle.   You can read a little bit about my Year of Running 2014 here.
Running goals for 2015
If there is one thing I have learned about myself as a runner, it is that it doesn't work for me to set yearly goals. I am such an emotional kind of runner and run mostly on feeling and if I were to race (which I actually want to do) it's more likely going to be a last minute decision than a well-planned event for me. Plus, I downloaded this by Nicole A Life Less Bullshit and it just totally makes sense to me. I had a major AHA moment, and felt that the only way I will actually be even close to succeeding with my resolutions/goals I need to work with them a little bit more like Nicole suggests. I need to dig deep, and be VERY true to myself. I will probably write more about this at a later date because publishing stuff like that here = accountability! 
So for now I will leave you with one goal of mine for the year of 2015, and that is to be true to myself as a runner and keep running with heart. That's the big picture, and I will continuously work on the 'small steps' I take throughout the year..
Q:
How about you, do you like having new years resolutions or goals for the new year? 
What works best for you? Small/big goals? Monthly/yearly?